It`s been a while now since Apple released their iPhone 7 followed by the newest line-up of MacBook and MacBook Pro. All of the products received a big chunk of negative feedback for several reasons and minimal super positive ones. And my mind started thinking a different way. I got out of being trapped in Apple's ecosystem and I'm moving forward now.
Let's recap everything and start with the most widely used product – the iPhone. The newest iPhone 7 made a huge bang before entering the scene by taking away the 3.5mm audio jack everybody uses for listening to music. It doesn't end there. Many creative people, me including, use the port as a mic input and record sound for video footage. This took the phone to a completely different level for people. Achieving professional audio quality on the go and on any location couldn't be easier. After the iPhone 7 reveal, I realised no good things are waiting for me anymore. Sold my 6S Plus, because at the time it had the highest price, bought the S7 from Samsung and didn't look back. No regrets, just enjoyment of the freedom. Imagine the world where you can place icons on the screen just the way you like it … plus ton extra features, but that's a different story.
Computers from Apple needed more than one or two updates. And the industry giant messed it up even more. Let's stay positive for a while. The performance was boosted and touch bar in MacBook Pro is a nice feature. What irritates me on the other hand is price increase in range of several decimal percentage without a proportion to performance. Also a jump towards USB-C type is drastic. On standard MacBook is one port only shared for charging and connecting devices. If you have a USB-C type device, it cannot be connected to the laptop the same time as it's being charged. Without an adapter (dongle).
The MacBook Pro has the same USB-C port, just more of them. 4 to be specific. It is future proof for sure, unfortunately unusable at this time and day. Extra dongles are a must to attach a mouse, monitor or a USB disk. What makes me laughs is you can't connect the newest iPhone 7 without a dongle. And the 3.5mm jack is kept alive on laptops … What was just Apple thinking?
All the changes have a negative effect on creative people. Most of our work is kept on external drives, we use SD cards or standard USB 3/USB 2 type card readers to get our stuff to the computer for edits and processing. Mouse and external monitors are connected frequently to speed up the workflow, and laptops quite frequently just represent the processing power. Now, the chain is broken. If you travel abroad, you take your shiny new MacBook Pro (with increased price tag of 300+ bucks), and a one or two dongles (around 50 bucks each). Maybe even more dongles depending on your connectivity requirements. The workflow got transformed from simple to complicated and unpractical.
Many professional creatives that I follow started sharing their future steps, which are identical to mine. Dumping Apple and moving to Microsoft Windows. I know very well, Windows and all it's software form third party manufacturers aren't optimised to the Apple's level. On the other hand if you're using Photoshop to edit photos, create compositions, Illustrator, Premiere for editing video etc., you're pretty much already living in a different ecosystem – the Adobe's ecosystem. The level of optimisation is about the same on Windows, possible performance decrease is minimal.
Price tags are also important. If you get computers running MacOS and Windows with identical hardware, MacOS will have a upper hand and slight advantage. But the price for it will be marginally different. We might be looking on 2-3 times more expensive computer. So one option is to pay extra for the same performance or you can do what I decided to do – build my own PC.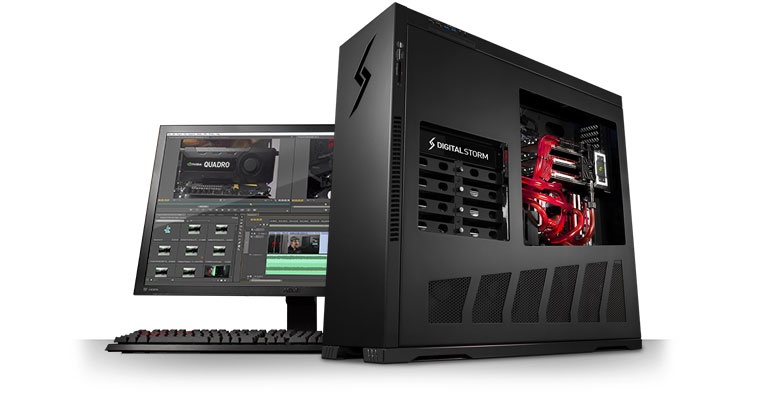 Custom PC are becoming more popular and easy to build. My build I'm assembling has more computing power than the high end 27″ iMac with 5K retina display, and it comes in a package around 2 000 USD. The iMac goes for 4 000 USD, and still doesn't match the performance of my future rig (review coming in January 2017 probably). Microsoft knows well, they are on the horse now. With their new Microsoft Surface Studio they even out-Apple'd Apple.
I think Apple lost their mojo. They are still producing good technology, but not in proportion with the price you're paying. Only time will show us truth, hope it won't be too late for Apple.